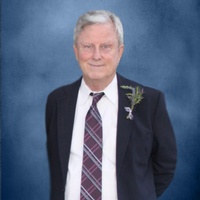 James E. Brantley Jr.
7/12/1946-1/1/2018
It is with great sorrow that we announce the passing of our father, mentor and founder of TAD & Associates. As some in the industry have mentioned already, Jim was regarded as a heat tracing icon. He began his career in heat tracing in the mid seventies upon his return from Vietnam. Jim was exceptional in heat trace design and knowledge and acquired many friends throughout his career, to which he maintained for decades.
Dad will be greatly missed and I will look to him for inspiration as I continue to run TAD & Associates as a tribute to his legacy. We appreciate everyone's thoughtfulness and prayers during this time, however we rejoice that Jim is with our Lord and Savior as he has completed the race.
John 8:12 When Jesus spoke again to the people, he said, "I am the light of the world. Whoever follows me will never walk in darkness, but will have the light of life."